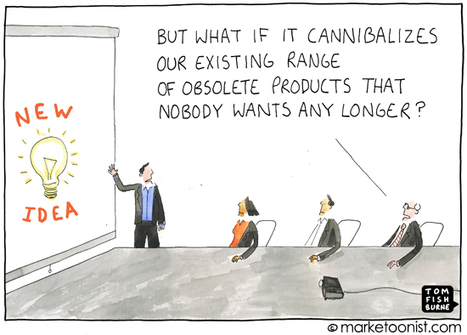 When I attend the big HR Tech Europe  conference this week in London, will I be seeing evolution, innovation or the same products as last year just wrapped up differently?
At their event in Amsterdam last year, I thought there was a good balance of new(ish) products finally gaining traction in the traditional HR technology space. Six months on and I am hoping that this will continue.
When working with companies I always get asked about technologies – recruitment tools/platforms, HR systems and industry aligned products. I attend a number of technology events each year, in the hope that I come away with new ideas, products and innovative approaches to solving some of the problems our industry suffer from. I can then happily share them with these enquiring clients.
Big tech events are not dead just yet. Even in this digital and social age, conferences still play an important part in letting us get 'up close and personal' with many technology vendors at the same time. Do you still  take the effort to go to them?
There were three interesting products that grabbed my attention at the last HRTech conference over in Amsterdam last year, that I wanted to remind you about:
HireVue. I had seen their demo's several months earlier, and I had 'put them in the box' with every other video interviewing provider (at that time). Then at the conference they blew me away with their (then) new interactive aspect of the video recruiting platform. A fantastic innovation to what was becoming a replicated marketplace. They launch in the UK and Europe this week, and it will be interesting to see if their innovative approach is accepted in our regions.
Hunite. The theme of many of the speakers last year was 'mobile, mobile, mobile', and yet there were few vendors that were demonstrating their mobile effectiveness (in fact quite the opposite!). Hunite however was hugely different. Their product provides one personalised point of access to information, people and messaging from all your existing HR systems, and puts this on a mobile platform.
HRMarketer. There is so much content, data and information everywhere, making sense of it is becoming increasingly more difficult. As content marketing and social media are playing a bigger part in marketing, the HRMarketer provides brilliant and immediate market insight and intelligence across all the platforms, sectors and industries you could want. They cover all the industry news and social conversations that matter to your company/brand, helping you to better target your marketing efforts.
I am hoping to find three more (and hopefully others as well of course), innovators this week at HR Tech Europe in London.
Six months ago the flavour of the speakers was the need to recognise the mobile user uptake, but I wonder how many vendors will be reflecting this in their products this week? I so hope I am wrong, but but my expectation is low!
Are there any companies that you know will be there on Thursday that I should specifically check out? Let me know below in the comments.
I work with recruitment agencies and corporates to help them understand and leverage the different social media networks to improve their recruitment strategy, recruitment process, candidate attraction, employer branding and content marketing strategy. If you require guidance, advice or social recruiting training, get in touch today.

If you like reading this blog, then click on the orange RSS icon here and get the latest Sirona Says posts delivered to your RSS reader or your inbox the moment they come out.

Link to original post