I looked up the def­i­n­i­tion of Human Resources today and I got
soup to nuts and didn't run into the same one twice. So, using my own
brain after read­ing the var­i­ous def­i­n­i­tions I encoun­tered, I
fil­tered out the fluff and cob­bled together my own definition:
The strate­gic and coher­ent approach towards
man­age­ment of an organization's human capital
Short, sweet, open to a world of inter­pre­ta­tion. Whether you like
my def­i­n­i­tion or another one you sub­scribe to, social ser­vices and
men­tal health pro­fes­sions are dif­fer­ent BLS
Stan­dard Occu­pa­tional Clas­si­fi­ca­tions (SOC).
HR pro­fes­sions are SOC
13–1070
under the par­ent SOC group 13–0000 Busi­ness
and Finan­cial Oper­a­tions Occu­pa­tions.
Do you see where we work? Busi­ness and Finan­cial Oper­a­tions
Occupations.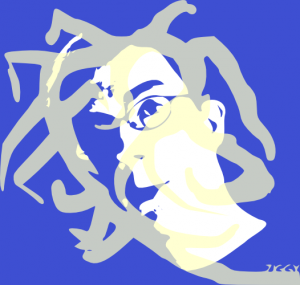 If I had cho­sen to work in
human resources because I wanted to help peo­ple my pri­or­i­ties would
have been mixed up and I would have made a poor choice. Per­haps you
think that sounds cold hearted. But what should the focus be
for a human resources prac­ti­tioner? It seems clear to me that it is to
ensure the prof­itabil­ity of the com­pany through the man­age­ment of
its human capital.
Why do some of us get wrapped up in employ­ees' prob­lems, think we
are their par­ent, think we have to "take care" of them, think we have a
respon­si­bil­ity to help them live their lives and even solve
their per­sonal problems?
Do some of us pur­sue a career in human resources for the wrong
reasons?
Do a quick self assess­ment to check– you know, kind of like tak­ing
your tem­per­a­ture with a ther­mome­ter, to con­tem­plate if you
con­tribute to or enable the unhealth­i­ness of a sick work
envi­ron­ment or even help cre­ate one with a lop­sided view or bad
def­i­n­i­tion of your role in human resources.
If you find you have a fever, head on over to Free man­age­ment
Library's The Free Micro-eMBA℠ for
treatment.