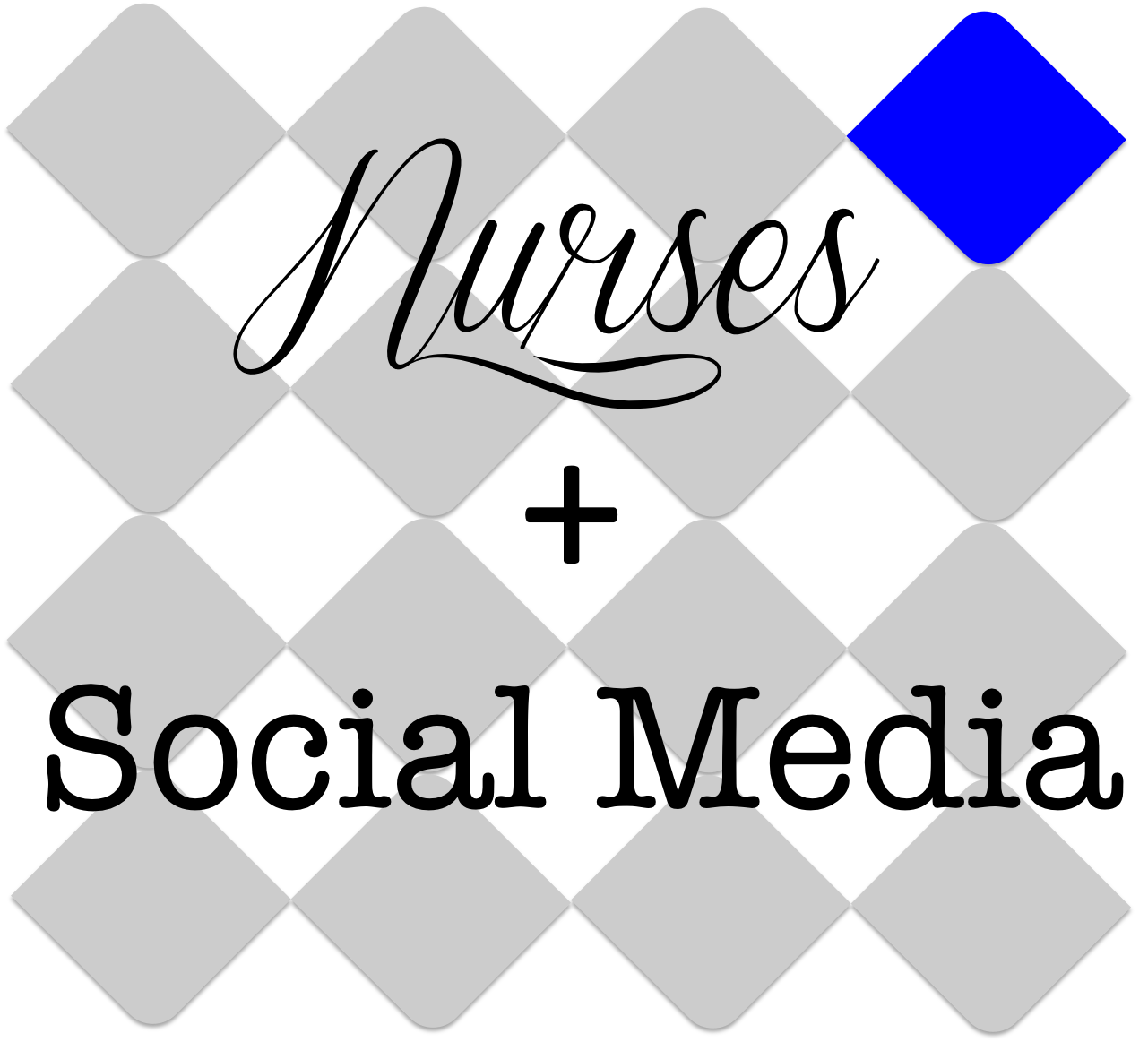 In patient care nurses and health care workers have to defend the privacy of their patients and the fact that social media, and social apps are here to stay nurses need to know how to use social media the correct way.
For many people twitter, facebook, Google+ and other social sites are a place to get information and voice their opinions.  Nurses need to understand the benefits and the risks of social networking so they don't undermine their own professional reputation or their profession
* Never expose a patient's information
* Never discuss what is going on with a co-worker specially by using their name
* Never share a photo of a patient on social media
* It is never a good idea to provide medical advice through social media
Social Media is a great place for nurses to research information for nursing education opportunities and conferences to attend. It is also a way to stay in touch with those that you met at a nursing event.
Social media, and in blogging in particular, have given me a connection to the world that I would never have otherwise. I am able to meet and become friends with people based purely upon our common interests without any dependence on our relative geographies.
If you are openly a nurse on social media, chances are you are passionate about nursing and health care. You can use this passion to inspire others to be passionate about nursing as well. This can increase job satisfaction among nurses and improve the care they provide. A happy nurse makes for happy patients with better outcomes.
For me personally I truly enjoy social media and the connections I have made with people from around the world. I have attended many business training events where I met people in person that I had connected with on facebook and twitter.
It has also given me views from other nurses and what frustrates them in nursing and what drives their passion as a nurse. Nurses who are burnt out that have found my blog have written to say they count relate with a post that was written.
Social media can be a place to uplift and encourage nurses that some days will be hard but the ones that keep us in the profession are the ones that make us smile and touch our hearts. Nurses connect with social media because we are need to refuel our own spirit connection when at times you feel like you're the only one feeling a certain way.
Participating in social media in a professional manner can actually increase your ability to advance in nursing. Sounds silly doesn't it? My husband used to jokingly say that one day I'd figure out how to get paid for "playing on the Internet." He wasn't far from the truth. I replaced my nursing income blogging and using social media.
Tell me your view on nurses using social media, do you? Post your comment below this post
Angela Brooks is a mental health nurse educator who spent the last 22 years working in a state funded mental hospital. She is the author of "The Nurses Voice" who exposes raw truth as a nurse. She is transitioning from nursing to one of the top positions in a health company changing life's one oil at a time.