Date & Time: Thursday, June 2, 2022 3:00 pm ET
Speakers:
Jenn Lim, CEO & Chief Happiness Officer at Delivering Happiness
Jasmine Sievert, Workforce Marketing Partner
Sponsored by: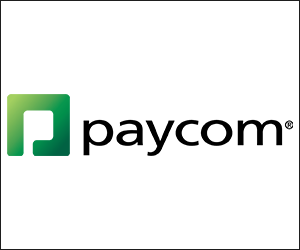 Description:
Amidst the Great Resignation, human resource professionals have been given the tall task of engaging and retaining employees during the biggest labor slump in over a decade.
Failing to understand what our workforce needs, both from HR departments and the company as a whole, leads to disengagement and turnover. Last year, Gallup surveyed 57,022 full- and part-time employees, and only 34% reported feeling engaged at work. Moreover, according to the firm, 2021 was the first time in a decade that engagement dropped year-over-year. Improving these numbers will require changes to organizational culture.
In this webinar, bestselling author Jenn Lim will discuss how businesses can take steps toward understanding and meeting employee needs to improve happiness, job satisfaction and retention. She'll also share real-life case studies of organizations successfully building cultures that keep employees coming back, showing up fully and performing their best.
The conversation will cover:
the evolving needs of employees
building a better organizational culture
supporting your workforce and your retention strategy
the importance of job satisfaction, meaning at work, employee happiness (and what's beyond)
The post Real Talk on Employee Purpose and Values with Jenn Lim appeared first on HR Executive.