Rahaf Haroush opened the second day of the 2017 ATD TechKnowledge conference. She made clear some important points about the potential for technology.  For instance she made the case for context-sensitive performance support, social network analysis, and a learning culture. An interesting point was that existing business practices were developed in times of data scarcity. She closed by advocating experimentation, evolution, and alignment with values.  A very nice support for the revolution ;).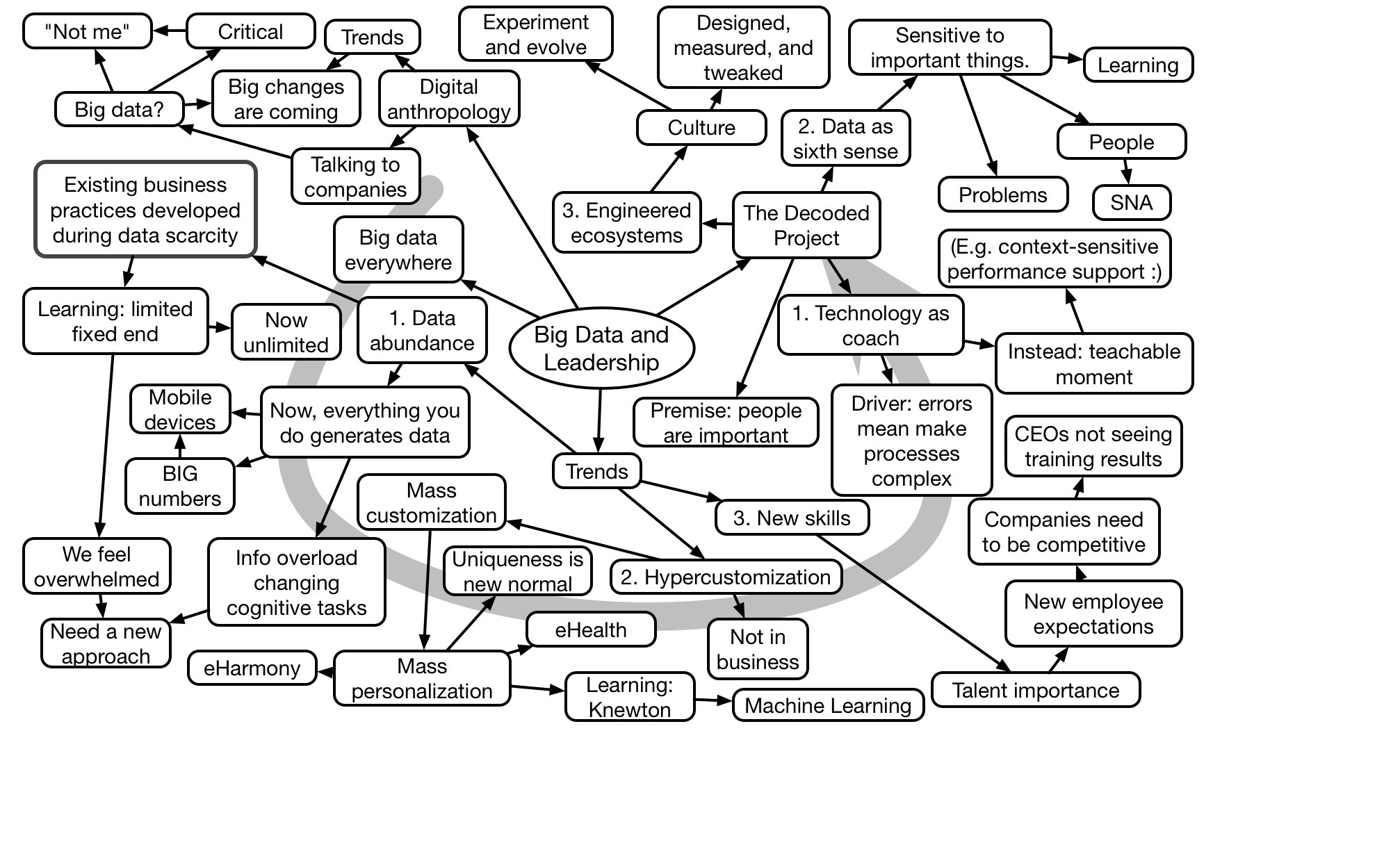 The post Rahaf Harfoush #ATDTK Keynote Mindmap appeared first on Learnlets.
Want to link to this post? Copy what's below and paste into pages, emails etc.