Know the market rate for a job before recruiters ask what the rate is for you.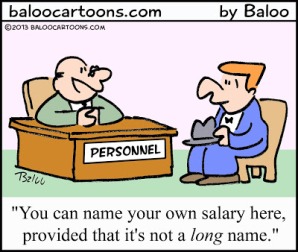 Salary surveys help you:
Understand your current market value, locally or abroad
Learn about options for relocation, where your market value is that much higher
Learn about other career options where you could earn enough, or even more
And that's why I compile these lists for you.
How to use this list
As much as possible, I try to only list sites that are credible and have compiled their own numbers from their own sources. For best results, compare multiple surveys to reinforce your impressions, especially since you might end up making decisions with these numbers in mind.
Click a flag to jump to results specific to that country, or click the globe to check the International section, with results for these countries and many more:
If you don't need this list for now, bookmark it for later.
2014 Global Directory of Salary Surveys
Australia
Canada
China
India
Ireland
Israel
Japan
New Zealand
Philippines
Singapore
South Africa
United Kingdom
For more details: Michael Page International Salary Surveys
United States
International
Want to make more? Subscribe to JobMob via RSS or email and follow me on Twitter for the best salary resources online.
A version of this article originally appeared here: