Liza Donnelly opened the FocusOn Learn conference with stories from her career as a cartoonist. With a very personal and compelling story illustrated by her cartoons and some live drawing, she unpacked creativity and innovation. With lessons about commitment and meaning, it was a really nice kickoff to the event.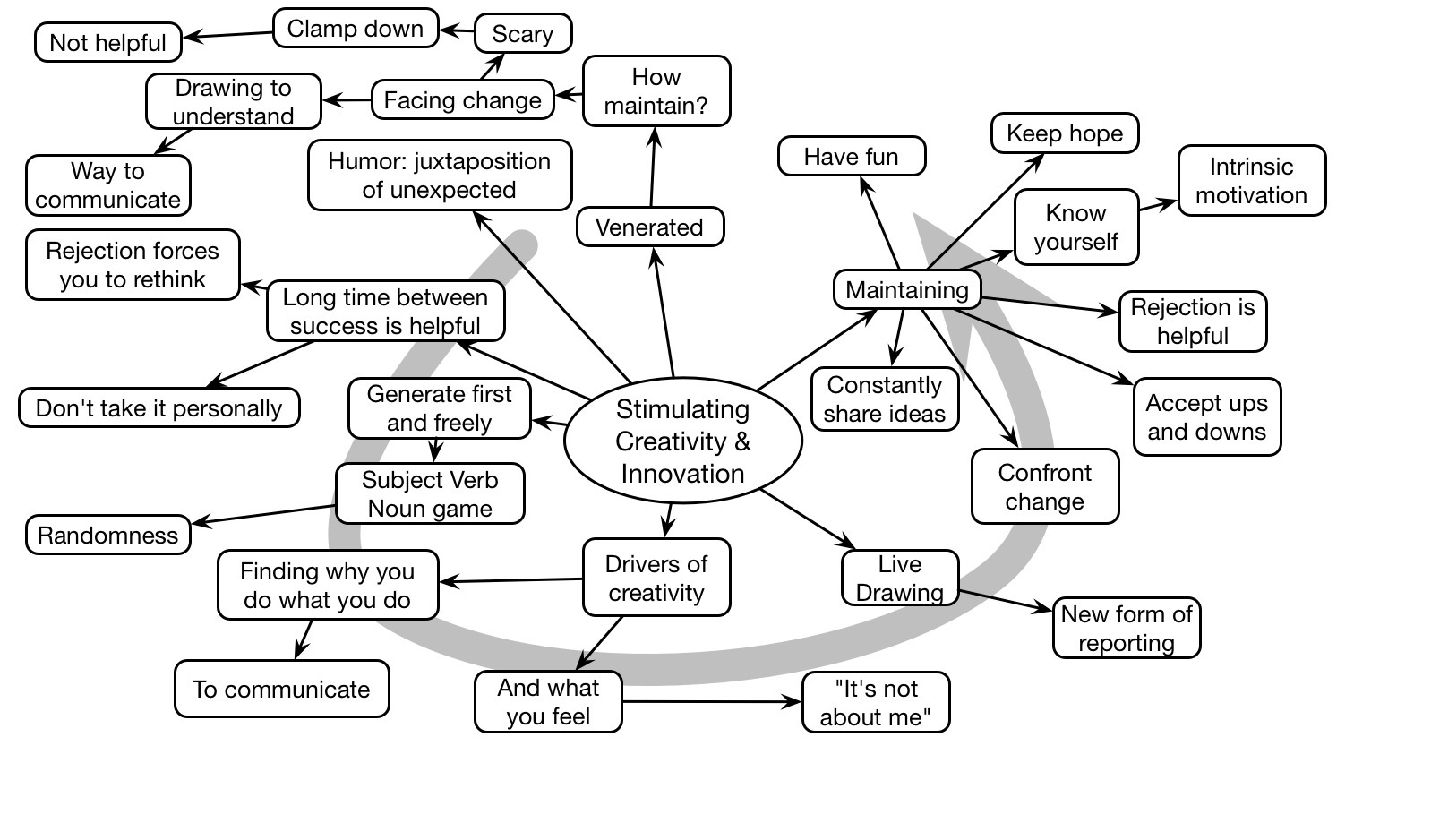 The post Liza Donnelly #FocusOnLearn Keynote Mindmap appeared first on Learnlets.
Want to link to this post? Copy what's below and paste into pages, emails etc.