Karen Hough kicked off ATD's Core 4 event with a lively keynote talking about how improvisation reflects many core factors involved in successful organizational agility.  Going through her trademarked elements, she had the audience up and participating and reflecting on interpersonal interactions. She covered important components of a learning organization like openness to new ideas, diversity, and safety and demonstrated ways to help break down the barriers.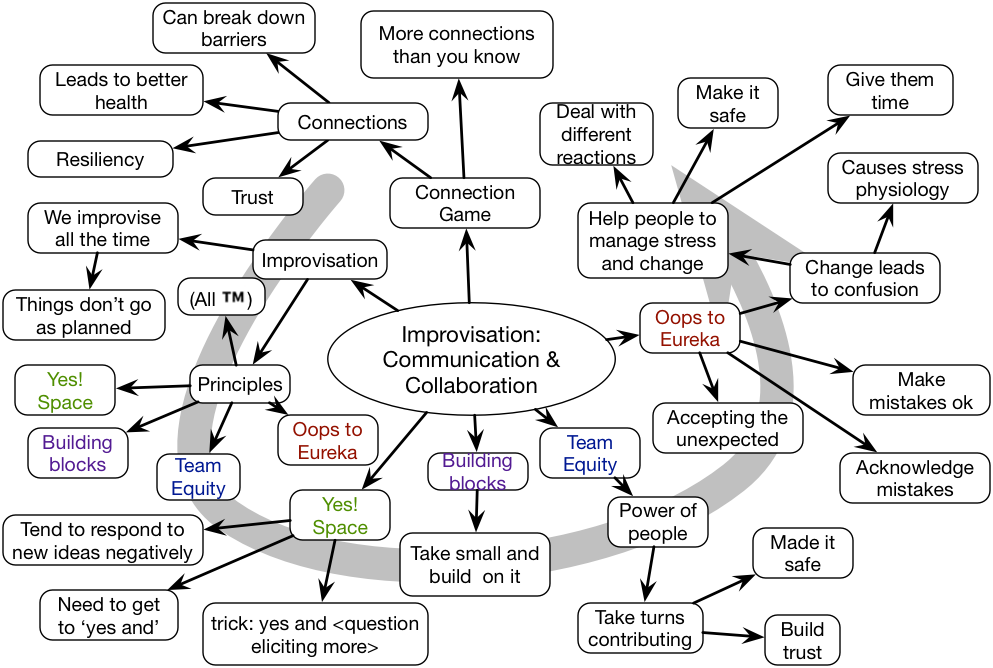 The post Karen Hough #ATDCore4 Keynote Mindmap appeared first on Learnlets.
Want to link to this post? Copy what's below and paste into pages, emails etc.