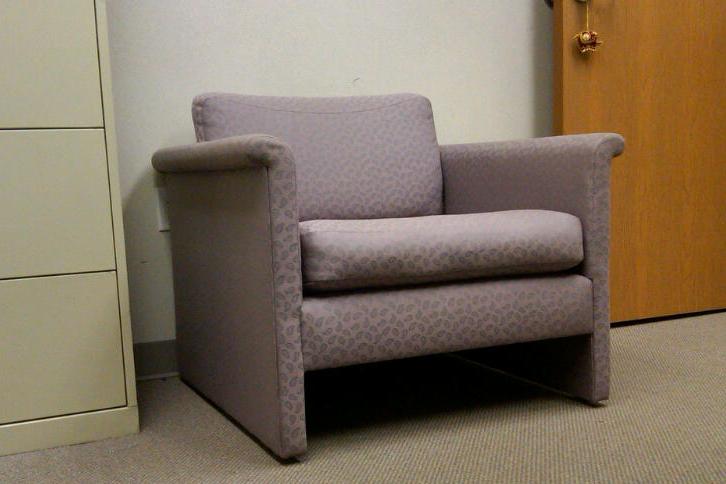 He
sat in the mauve comfy chair in my office with a pen and pad of paper
in hand. Enjoy­ing exec­u­tive sta­tus for many years, his career was
recently side­lined by the econ­omy. With a sig­nif­i­cant amount of
indus­try con­tacts, the day he got the news he imme­di­ately did the
right thing, he started to reach out to his net­work by email, phone and
in person.
No one had leads.
I searched within a 50 mile radius and
came up with very lit­tle posted oppor­tu­nity in his field. I logged
into my con­tact data­base and made a few calls. No one wanted to
seri­ously dis­cuss under­em­ploy­ment oppor­tu­ni­ties with some­one
who had a VP title for the past decade.
Ouch.
We talked about the pos­si­bil­ity of
relo­ca­tion and to where he might be will­ing. It didn't seem very
appeal­ing to him. Then we talked about trans­fer­able skills and what
they might be molded into and mar­keted as. There was a very solid and
well estab­lished focused career here and under the cir­cum­stances it
wouldn't be easy to con­vince some­one he wanted to try some­thing
dif­fer­ent — they would see he was cam­ou­flag­ing. We talked about
doing inde­pen­dent consulting.
There didn't seem to be much enthu­si­asm for that.
I checked out his LinkedIn pro­file and
offered some sug­ges­tions for an updated sum­mary. I gave him some tips
about par­tic­i­pat­ing in Q&A and using it to gain pos­i­tive
atten­tion and cast a wider net, about using it to search jobs because
it will show who he has con­nec­tions to at those com­pa­nies that have
open­ings he might be inter­ested in. I talked about apply­ing through
the front door and net­work­ing through the back door.
It would be a great use of the newly
found time he has to do some indus­try research by launch­ing a poll and
then writ­ing about the find­ings. Good rea­son to have a blog. A
Posterus is sim­ple to set up, has great SEO opti­miza­tion and the RSS
feed could be imported to his LinkedIn profile.
It men­tioned might be help­ful to read
com­pany blogs based in the region he wishes to work in, check out
com­pany announce­ments in the local media for pro­mo­tions and new
hires to get a han­dle on who vacated a posi­tion, who was hired into a
new one and where a vacancy might be left… You know, I always have to
throw in some Spe­cial Agent tactics…
He thanked me for my time, reminded me I
had a copy of his résumé in front of me and that I was free to send it
out. I let him know this might take some time but that being
method­i­cal and con­sis­tent in his approach would even­tu­ally
pay off.
He walked away with notes, seem­ingly a
bit more on tar­get with a strat­egy. Yet, I didn't exactly sense
urgency — per­haps because this life event was so new and he is still
stunned. I didn't sense much energy – per­haps because what hap­pened is
not gen­er­ally viewed with a glass half full atti­tude by middle-aged
exec­u­tives who lose their job, face a job mar­ket in an indus­try that
is excru­ci­at­ingly tight and really weren't look­ing for the unwanted
excite­ment of change to begin with.
I'm very con­fi­dent it will turn around for him, even­tu­ally — with a lot of hard work and strategy.
P.S. In the mean­time, I look for­ward to a great white paper based on his linkedin research in the messy bank­ing indus­try.
Link to original post