See on Scoop.it – Emotion in the Workplace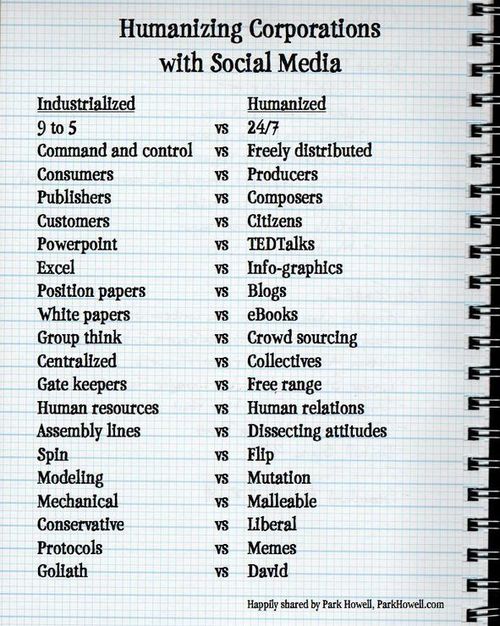 How can being more open, trustworthy, and courageous through social media transform your corporation? Park Howell expands the idea of humanization vs. industrialization in this guest post.
Jay Cross's insight:
Some of this is red state-blue state, e.g. Conservative = out, Liberal = in.
Others are so context-dependent, they make no sense here, e.g. Customers becoming Citizens, Excel vs. Infographics, or Modeling vs Mutation.
Nonetheless, a thought-provoking list.
I haven't read the book, but I couldn't agree more with the title — Humanize: How People-Centric Organizaitons Succeed in a Social World.
in fact, I'm going to change the name of this curated topic to Humanist Business.That's more where my heart is at these days.
See on www.convinceandconvert.com