What is one of the biggest and hottest topics in recruitment at the moment? No, it isn't mobile or social media (although they are a part of it), it is the 'candidate experience'. (I would argue that the recruiter experience is also a very important (and under-considered) subject, but I shall leave that for another blog!)
We have seen the Candee's – The Candidate Experience Awards – gain momentum over the last few years, giving much more attention and focus, on the actual experiences candidates have when applying for jobs with companies. While technology is moving ahead at great pace, one of the areas that is lagging behind in terms of technology, is the corporate recruitment marketplace. I am of course referring to applicant tracking systems, more commonly referred to as ATS's.
There are many ATS's on the market, and all have their place within recruitment, from the free ones like Qandidate and SmartRecruiters, to the (relatively) 'new' entrants like HarbourATS and Tribepad, to the socially innovative ones like Jobvite, to the 'big boys' of the industry (I call them the ATS Supertankers -you will see why in a minute) like Taleo (Oracle), Kenexa (IBM), Lumesse and SuccessFactors (SAP). I haven't included the 'ATS wannabees' LinkedIn and Monster, as they are on a different path in my opinion. There are of course many more examples, but I am just highlighting a few here.
Let me be clear – I am not definitely not anti-ATS, and this post is not about that – different companies need different types and sizes of ATS to meet the requirements and objectives of their business at that specific time.

The issue I have, is that ATS size (company) often dictates the level of innovation and speed of reaction to changing markets. The best example is social and mobile. When social media hit the world, and particularly the recruitment industry, it caught all many of the ATS providers with their pants down. They simply could not react quick enough to companies asking for their recruitment systems to include some social elements. And let's not even go there with mobile!
This is the ATS supertanker effect I refer to. The big enterprise products in the ATS space are big systems for big companies, with complex systems, long lead times, committed (long) client development release life cycles and are typically slow innovators. It isn't because they don't want to change quicker (I do actually believe that!), it is simply because they just can't do it, without affecting too many other aspects of their products. They move the same speed a supertanker does when changing direction – very slowly!
So, let me return to where I started – candidate experience.
The people that are usually responsible for ATS provider final selection are not the people that are using it most – the recruitment teams. I had an example recently where the IT Director was making the decision on which ATS system to purchase, based solely whether it would integrate easily with their IS system. Do you think he even considered the recruitment experience for his company? Not a chance!
So within big companies, recruitment systems may not be the ones the recruiters would choose, to provide a good (and short) recruitment experience for their potential future employees.
Have you ever applied for a job online with a company that uses one of the enterprise level ATS's? How many screens did you go through? 15, 20, 25?  At what point did you give up? 10 mins, 20 mins, 30 mins? Did you even find the jobs that you wanted?
To use a hashtag analogy ……. #candidateexperienceFAIL!
So what can you do if you have one of these super tanker ATS's in place, to help you improve your candidate attraction and recruitment ratio's, giving you the best candidates, not just the ones that lasted the longest in the process?
Santander had this problem – they were using Lumesse (Talentlink) and it was proving a challenge for them to get the best people to apply for jobs and start the recruitment process.
Do these types of drop down boxes look familiar?
They were a little confusing for previous applicants to the Santander career site as well!
Santander needed to improve their Lumesse candidate recruitment experience and make it easy for candidates to both find their jobs AND apply for them. They used an innovative young company called TalentBond to make this happen.
Talentbond identified that things were broken at the front end of the recruitment process for many companies…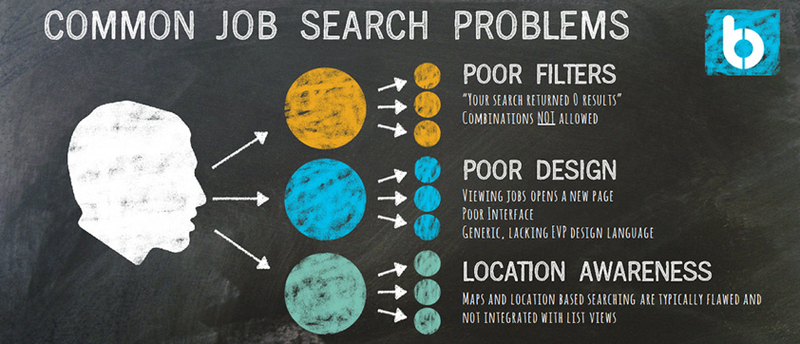 …so went ahead and developed a clever user friendly product that 'sits on top' of these enterprise level ATS systems. This top layer allows the company to reap the benefits of innovative technology without the expensive cost of having to replace their incumbent ATS 'super tanker'. These benefits include:
Easy job search navigation
Content marketing
Organic SEO
Geo-location searching
Mobile and tablet compatible
Mobile search
Social media friendly
Real-time management information
Easy to use recruiter dashboard
Santander recently went live with the Talentbond product on their jobs page, and they have made a big difference to the look and feel of their site. While it is too early to get any true metrics, I am sure Talentbond will be too happy to share some of the results in the near future (client permitting of course!).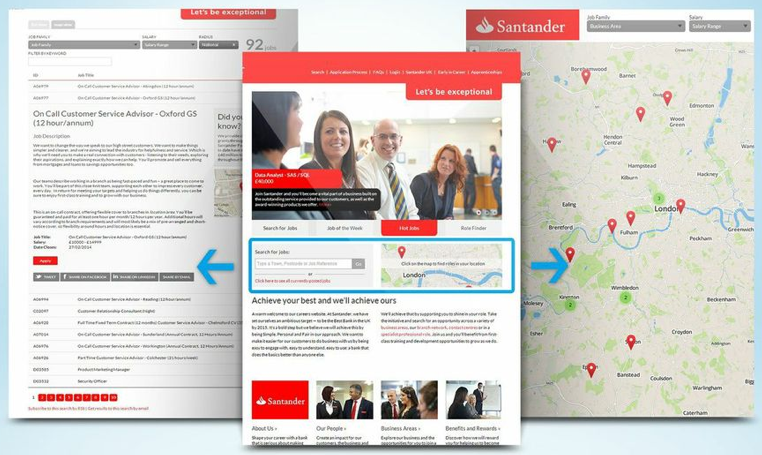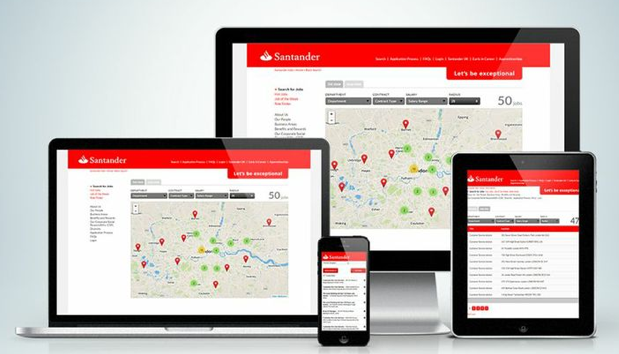 What Talentbond have done isn't earth-shattering in terms of technologies, but what they have done is identify a real business need at the enterprise recruiting level. Their product is well designed and executed, and delivered with one thing in mind – giving the candidate the best experience they can at the start of the recruiting process online.
So if you are sitting there with an enterprise level recruitment system, or in my language, an ATS supertanker, then I suggest you get hold of TalentBond today.
Of course there are other products appearing on the market, but I just like the practical simplicity of their solution.
Before you ask, there is no disclaimer to add here. As always it is my own insight and opinion into a product that I feel could benefit many companies struggling with the ATS supertankers.
I work with recruitment agencies and corporates to help them understand and leverage the different social media networks to improve their recruitment strategy, recruitment process, candidate attraction, employer branding and content marketing strategy. If you require guidance, advice or social recruiting training, get in touch today.

If you like reading this blog, then click on the orange RSS icon here and get the latest Sirona Says posts delivered to your RSS reader or your inbox the moment they come out.

Link to original post