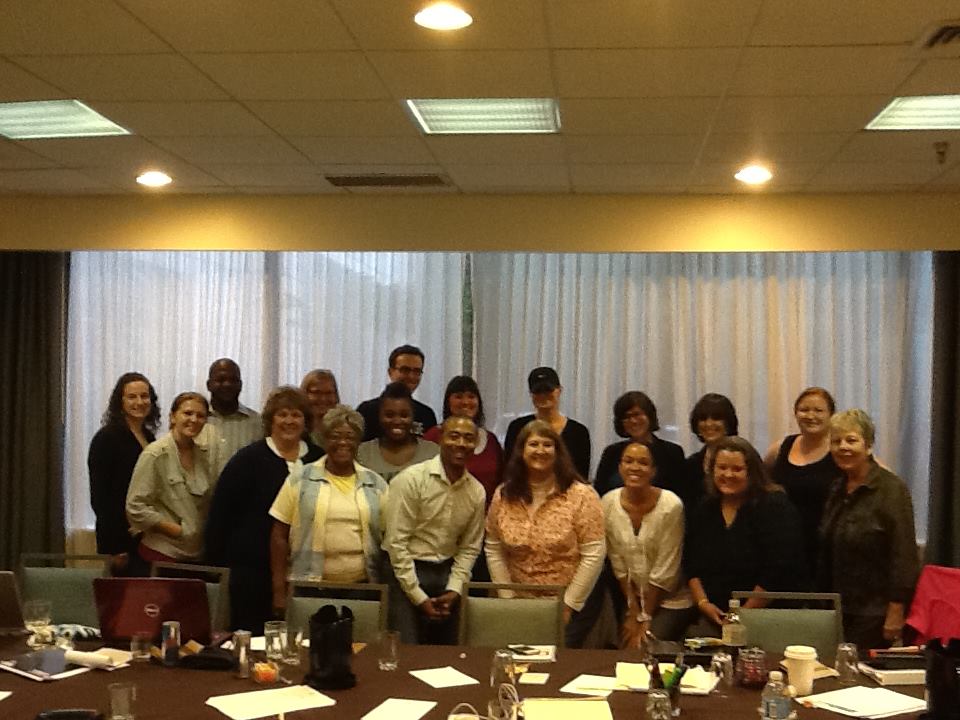 People are creatures of habit. It doesn't matter if the habit is good or bad they are creatures of habits. I am guilty. How do I know? I have  spend 25 years in a toxic environment that was not good for me completely. It has paid the bills, fed my children, paid for the roof over my head. However, I was not jumping out of bed to get ready for work or excited about the day in front of me due to the dread of walking in the door. 
Actually a three day stretch off was hard to enjoy because you knew that you still had to go back. The overwhelm dread was not just in me… but all around me, in my co-workers. Day after day they walked back in a door that made some angry just going in. The bitterness on the tongue of the co-workers dripped onto you even if you were doing your best to stay positive.
The environment is toxic.
Why will people not change the atmosphere around them when it makes them feel so sad?
* Habit
* Security 
* Fear of the unknown
* Change
* Routine
* Starting over
 Bad habits interrupt your life and prevent you from accomplishing your goals. They jeopardize your health — both mentally and physically. And they waste your time and energy. But what do we do?
All of the habits that you have right now — good or bad — are in your life for a reason. In some way, these behaviors provide a benefit to you, even if they are bad for you in other ways 
For an example a nurse who comes on shifts opens her email at work before she gets report done and then something happens on the unit that results in a trail of paper work, now puts her behind in the routine work. Or a nurse who is transitioning into her own business tries to use the same skills and routine she has used in the cooperate world in her private business and finds it to be ciaos which causes stress. 
The only way to change old habits is to surround yourself with people who have some of the same goals as you do. Like I did last weekend in Baltimore Maryland when I went to a mastermind with Mara Glazer and a team of 17 other people with similar goals in mind. I have worked in the cooperate world so long that feeling comfortable making the decisions as solo entrepreneur is a huge change. A good change and one that will take some getting used too.
Sitting in a room having conversations about blogs, web pages, surveys, telesummits, and many other strategy's to apply to business is fun and refreshing to speak with people who understand the results you are looking for and are there to help encourage you to reach your goals. In order to make  a real change you have to change the people who are around you. Keeping unhappy, miserable people around causes you to feel the same way no matter how hard you try to eliminate the toxic mood. 
Change is scary when you are not sure what the path looks like in front of you and having a community of like minded people makes the change easier to do like the Inner Circle of business minds that gather for knowledge but also for the courage to be more than who they are now.
After two days of board room time where we filled our brains with amazing ideas and task to put in place when we got home we had to have an "fun day" to hang out and enjoy the company. Isn't it funny how in our own business we forget to schedule fun time or time off. I am guilty of that too and have now added that to my calendar. 
Another eye opening test that was given to me that took me a few days to really process and mull over was customers and clients that I want to work with. What does my ideal client look like – who are they and how will we treat each other. People so often think that because I have my doors open means that I have to work with them because they found me and I am perfect for what they are looking for. 
This is a habit all business owners need to break – we choose to be in business to be happy and in order to be happy we find people that we enjoy to spend time with, including our clients. One of the best take aways from my mastermind is hand picking who we allow to be in our life. Sounds simple doesn't it? Sometimes that can be a hard test. 
After being on the road for 4 days and ready to be at home to see my family, the test started sooner than I imagined. I opened my email and was blasted from a person who told me what I had done to them and how I was "expected" to perform. The demands caused me to act very human and I got mad just like you would have done too but I took a deep breath sat back to think about the response. After reading the finger pointing and demands more than once I knew what I would say in return. "Thank you for choosing me your not my ideal client at this time." Even those type of clients teach us something about who we are, and what we want our life to look like. It is also those times we find out who our friends are, they are the ones that hold us up – encourage and allow us to lean on them until we can catch our breath and shift.

In 2014 I am beginning to pre-plan a mastermind of my own with a very hand picked and special group of people who will have spent 6 months with me in a coaching program. The last thing I would want to expose my clients too is one unhappy person who could ruin the whole weekend.
Building a business is building a life you want to live – it is a journey of the unknown that is scary and excited at the same time. Just when you think you found a comfortable spot to sit something shifts and you move forward.
Learn more about Angela in the updates click here

Author information
The post Closing the Gap Between Your Day Job & Your Dream Job appeared first on Burnt out nurse| Rebel nurse | The Nurses Voice | Essential Oils | Nurse transition to Business.