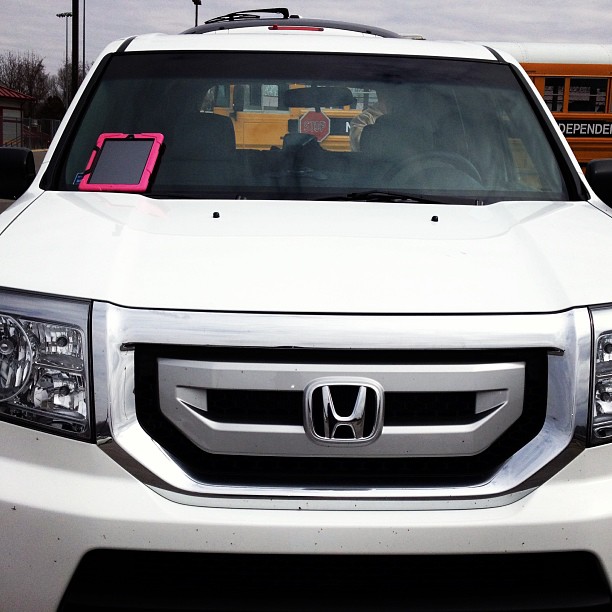 This month baseball and soccer began in the household of the Brooks Family. If you are looking for us you will have to be fast because we are on the road. As busy as we are and as confusing as it can be some days it has all passed by so quickly. My oldest son has one more year of high school after this season. My youngest one maybe just beginning little league but it all goes by so fast.
My Honda Pilot looks like a moving house – we have blankets for cold games, hot chocolate in the thermos to warm our insides, gloves just in case and a first aid kit for minor injury scraps and injury. It is loaded with my smart phone, ipad and internet connection so I can work on the road with business and not miss a game.
When I hear "MOM" from the dugout, the "moms" in the stands turn to see if it is their calling or someone else. If the right mother did not hear the cry it becomes a chain reaction across the stands until the correct signal has been passed. This time it was my turn. A slide into 2nd base removed the skin from the left elbow and blood was dripping (after he scored of course). Nurse mom goes into action and leaves plain mom in the stands.
It is amazing what our children's injury does to our reactions. In the nurse mom bag I carry Peppermint for focus, Digest-Eze for that nervous stomach, Antibacterial Oils Purification, Lavender, Thieves, and Frankincense for those days you're sliding around the bases. A little oil on the scrap makes the game continue and the healing process speed up.
I am looking forward to handing in my nurse cap and be mom at home. I did not have the privilege while they were younger – I had to work a full time job for insurance, and income to provide a living. It feels really good to see the hard work I have put into learning how to work online come to life and the end of a long career coming to an end.
There has been work involved and a learning curve but I have a full training system in place that teaches what you need to know. Working on the road with my mobile office, Ipad, smart phone allows me to be with my boys is a dream come true for me. I would like to see your dreams come true as well. If your curious let's connect.
Oh and one more thing…
Can I ask you to vote daily while this contest is going on. I would SO appreciate it. Last year I reached the 110th spot – I would love to see those in single digits this year. Click below to vote and set the reminders so you want forget tomorrow either