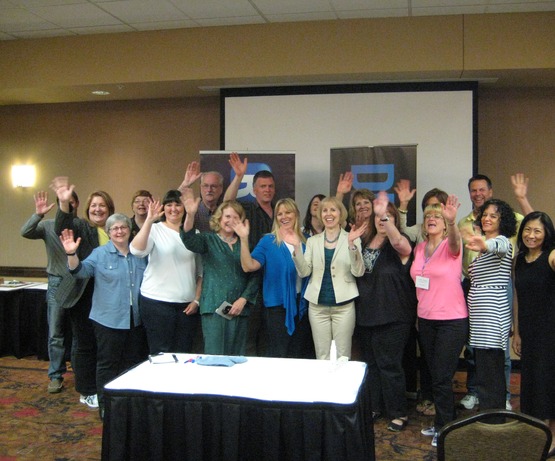 Last weekend I was in Bloomington Minnesota for TFI (Total Funnel Immersion) business training. I have been to events before and took lots of notes and came home with new friends, but this event was a hands on event where you get results while you are there because during the round table people are helping each other with their skills.
As a nurse who was so burnt out two years ago – this was a true breath of fresh air.
I hear nurses talk about being
*Exhausted
* Frustrated
* Unappreciated
* Unpaid
* Stressed out
No one said nursing would be easy when we went through school, but no said I would feel handcuffed to my license and feel trapped because of time spend in school, learning how to be a good nurse. I couldn't leave a job after 24 hours years I was vested into the retiring program and benefits. I was trapped.   
13 years ago I used to joke with a friend of mine that I was going to have a business online – but I had no idea what I would do or how it worked. I knew then it was possible. I began looking into the many marketing avenues and at all the coaches who could help – but back then as a single mom I could not afford to get help no matter how bad I wanted it. I started trying to learn on my own.
In August of 2000 I attended my first business convention and I was hooked i wanted to know more.
Fast forward to April 2013 when I attended a very advanced business training learning how to bring Google ad words into my business, how to use copywriting in my business, and public speaking plus so much more.
The networking that falls in place with people from around the world at a live event is amazing, how connected you are through business. A met a beautiful lady named Stella came from Sweden who is a professional Oprah singer. Without business she and I would have never met or even connected. People from all types of business, all types of people came together and supported each other with business ideas.
TFI has really pushed  me with public speaking and training others how I have worked my business online without calling people on the phone, using my Ipad, Iphone and internet connection. It is rather funny that no matter how old we are and how successful we become, standing in front of people we know still makes you a little jittery to speak. The support that came from that room gave you the boost you needed to keep pushing ahead.     
No one should feel handcuffed to their jobs – Working with the Daily Marketing Coach team is putting a light at the end of the tunnel and I can see retiring from the nursing job once and for all. I found the key to the handcuffs and it will be turning very soon.
If you are feeling stressed, burnt out, handcuffed to your job there is a way to get a key to turn you lose. I will even let you borrow my key….
I have advanced skills in marketing, that has in turn replaced my 24 years of nursing income – it has helped me pay off credit cards that I thought I would have a balance until I was 90yrs old. In 2.5 years I have reached the Gold level with my Young Living Business and I am at the top of the leader board with Rippln. Finally I have my bankers attention asking ME what am I doing – he may want to change career paths too. *wink*
Over all it was a great weekend! I love meeting people in person who I had connected with on social media. You walk into a room full of friends instead of strangers. I would love to meet you at the next September #RAW4 event . You won't regret attending, and your business will be much more successful for stepping out of your comfort zone.
Until then…


  Angela Brooks is a mental health nurse educator who spent the last 22 years working in a state funded mental hospital. She is the author of "The Nurses Voice" who exposes raw truth as a nurse. She is transitioning from nursing to one of the top positions in a health company changing life's one oil at a time.