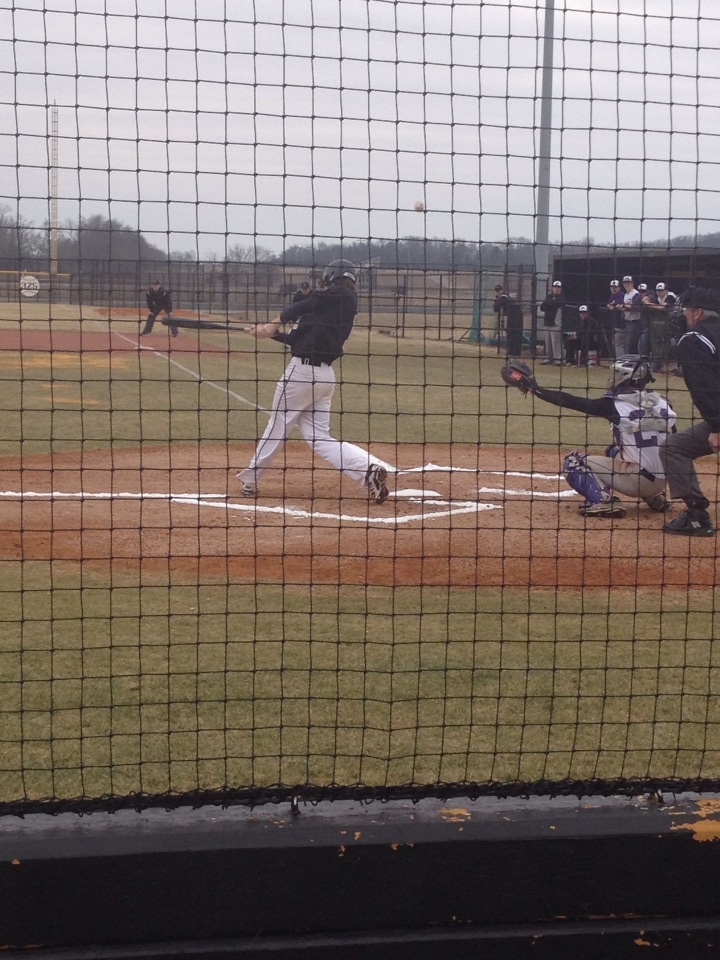 Saturday I stood by the baseball field getting ready for the 1st scrimmage game of the 2014 year… the last 1st game of spring for my senior. He walked up on the mound, got in position and took a deep breath.
I stood as his mother and watched once again to see how he delivered his presentation of the ball to the plate. I smiled with misted eyes proud and wonder what one year from this day will bring. College bound to pitch on the next level. All the tournaments – show cases – tons and tons of practices and games from Florida to Notre Dame all equals to this moment. Click here to see the video about the first game and leave your comment.
It all started with a desire to play – to be good – and the dream did not fade it grew. It took guts and belief to move forward when all the results were not happy endings but he continued to put himself in front of more people to see his pitch, his swing his fielding. The game that was lost never held him back _ it was "what's next".
In business people burn out fast.
They think that it should happen over night or all they have to do it talk to a few people to make things start rolling. Four years later and many dollars in coaching I am seeing the results show up. It is not because I studied with one coach or one module. It is because I kept myself open to learning more daily.
What I found out is that I didn't have to do this alone and there are many people out there that are like me who want to connect to people who think the same about business.
Tony Robbins says: "Always focus on the two-millimeter shifts in your business – that's where you're going to see MASSIVE results quickly with very little effort."
When I finally realized that my momentum did not always have to come from huge launches and massive promotions, but instead I could make small tweaks to increase my profits and impact your business.
I created the perfect work environment for me as I live my life on the go.  I work off my iPad and iphone and go wherever I please, whenever I want. In the beginning I didn't know that what I was doing would go into 6 figures from a mobile device. I was merely trying to keep up in the fast lane of business.
As the baseball season begins once again the ipad is charged and the iphone is by my side.
I want to help you along the way as you learn.  The Business Incubator is a place for you to learn and grow your business in good soil.  Join me and other entrepreneurs like yourself, where I share the tools I use and how to use them. Click here to learn more about the Incubator
Angela Brooks
PS: On Instagram until the middle of March we are having #30dayvideochallange #30daychallange
Click here to see the video about the first game and leave your comment. Join me in the challenge I would love to get to know you better
Author information
The post A new season begins appeared first on The Business Incubator.