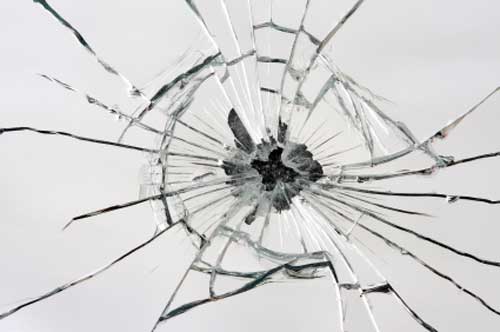 Hang­ing
over my head for the past 4.5 years has been the gnarly cloud of
knowl­edge that 50 was loom­ing over my near future. Sure enough, the
future is all too quickly approach­ing and with just six months left I'm
feel­ing pressure.
I have been told age is only a num­ber, you're as young as you feel,
after 50 women are more appeal­ing, you're young at heart and you 'still
look young'. This is not the time for niceties. This is a call for
action.
The age of 50 is very deceiv­ing. We tend to think of 50 as half —
50%, half a cen­tury, half a dol­lar, etc.. It's way past the half life
mark how­ever for the aver­age Amer­i­can woman accord­ing to the
report, "Deaths: Pre­lim­i­nary Data for 2003," by CDC's National
Cen­ter for Health Sta­tis­tics which says is 80.5 years is the aver­age
life expectancy for white females — of which I am one.
That means I have 31 expected years left in me… not nearly enough. I
now have more things than ever I want to do and less time than ever to
do them. I need to defy the odds.
AARP will never, I repeat, never be my friend or wel­come in
my mail­box and it's becom­ing clearer to me by the day why peo­ple
des­per­ately want to believe in rein­car­na­tion, life after death,
heaven, and places like eter­nal par­adise. Because peo­ple start to
appear on the Grim Reaper's radar at 50 and frankly that's cause
for alarm.
Add in com­ments like the one I heard a few weeks ago from a 20 year
old col­lege stu­dent I was career coach­ing, "I don't want to work with
old peo­ple in their 50's because they're slow" — and though I
per­son­ally have never felt dis­crim­i­nated against in the work­place
for any rea­son, I can only imag­ine it's just around the cor­ner. I was
safe with sonny boy, he thought I was his mother's age, 38.
So, today when I posted
I am think­ing, think­ing, still more think­ing and can­not stop
think­ing about turn­ing 50 in 2012. I'm not exactly embrac­ing the
concept…
I was pleas­antly sur­prised by the lively, inter­est­ing, lengthy
and engag­ing dia­log that ensued on women aging ( I can't believe I'm
'aging'). Try as we might to come up with accept­able alter­na­tives we
couldn't. With the excep­tion a cou­ple of con­cil­ia­tory com­ments
from men, they largely (and smartly) avoided the thread and left women
to try as they may to fig­ure it out.
The US mar­ket gen­er­ates about $50 bil­lion of rev­enue each year
in 'anti-aging' prod­ucts, mainly nutri­tional, phys­i­cal fit­ness,
skin care, hor­mone replace­ments, vit­a­mins and herbs — while med­ical
experts to include the Amer­i­can Med­ical Asso­ci­a­tion, state that
the use of such prod­ucts has not been shown to affect the aging
process. Des­per­ate suck­ers do des­per­ate things…
While I wait for Ray­mond Kurzweil's pre­dic­tion that advanced med­ical nanoro­bot­ics could com­pletely rem­edy the effects of aging by 2030 to come true, Mina Bourque pro­vided some respite. She posted two links on the Face­book convo that pro­vided hope.
The first was a piece on the late Andy Rooney, who in all his wis­dom fac­tu­ally stated among other truths, "A
woman over forty will never wake you in the mid­dle of the night to
ask, "What are you think­ing?" She doesn't care what you think".
The sec­ond was a film project need­ing fund­ing by Terry Hard­esty on KICKSTARTER, New Wrin­kle.
Older work­ers, nowhere near retire­ment age, feel the pres­sure to
inject them­selves with botox to go on an inter­view. They fear they
will be left home­less because they look "tired" and "frumpy."
I watched the video and imme­di­ately donated $25. Terry, I'm count­ing on you to help me live forever.……
P.S. Seri­ously now, watch the video and con­sider help­ing Terry
reach her fund­ing goal — for the good of women every­where. After all,
we have to have each other's backs.